[Last updated: Sat 06 May 2023]
AfterPay is becoming more and more popular these days, particularly in Australia but also in North America. When it comes to bookings a hotel via an online travel agency unfortunately most do not allow the use of AfterPay. There's one exception to this though and that is Agoda, where all prepaid hotel bookings can be paid for with AfterPay.
Haven't heard of Agoda? Well surely you've heard of Booking.com. Actually Booking.com is the parent company of Agoda, so any property you find on Booking.com you'll also be able to find on Agoda. And from our own testing, we've actually found that prices tend to be cheaper on Agoda. So what are you waiting for?


How to Pay For Hotels Using AfterPay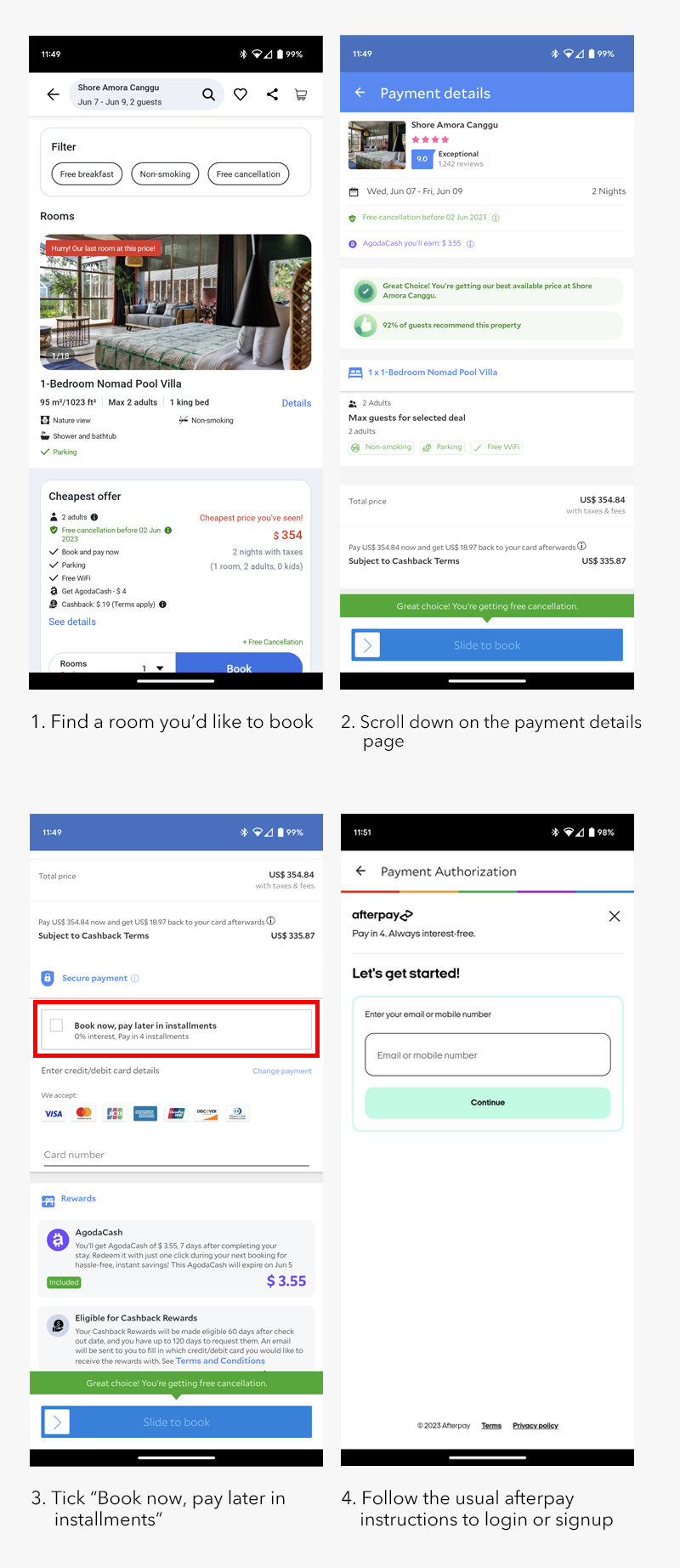 Unfortunately we are not aware of any other online travel agencies which accept AfterPay. In addition, paying by AfterPay directly at hotels is not generally supported. We checked other major booking sites such as Booking.com, Expedia, Priceline, Hotels.com, Orbitz and Webjet, however none of them accepted AfterPay at the time of writing.

Always read the terms and conditions carefully when using any "buy now, pay later" service, as interest rates and fees may apply.
Other Related Reading